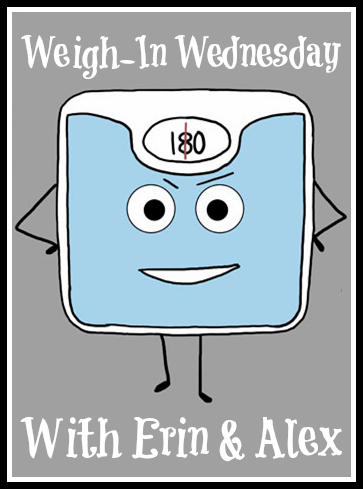 Happy Weigh-In Wednesday friends! I totally look forward to Wednesdays now because it means that I can see how much progress I've made and how much closer to my goal I am! When I'm on track and feeling good about the choices I've made, Wednesdays can't come quick enough! This Wednesday though? I feel like garbage. With
two sick kids
I guess it was only a matter of time before I got hit with the bug and I got hit like a freight-train yesterday afternoon. My scale is showing a 1.1 lbs.
gain
today but I'm absolutely not stressing about it and here's why...
Last week
I didn't do so hot but still somehow ended up with a 2.2 lbs. loss. I was surprised and happy with the loss itself but knew that I hadn't done a whole lot throughout the week to warrant that so I was a bit disappointed in myself. This week? I
did
work hard and
should have
seen a loss but my scale isn't reflecting that so I'm chalking this week up to either my body catching up to me from last week or this stupid flu that's plagued my household. See how weight-loss is such a mind game? Last week I lost weight and was unhappy, and this week I gained weight and am happy. Make sense? Of course not. But I know I did things right this week and the scale is bound to catch up while me sooner rather than later.
Stopping the night-time snacking was a big plus for me this week and my meals and snacks throughout the day were absolutely key for that. I had plenty of filling foods and healthy snacks during the day and I wasn't near as hungry at dinner time. I still had to fight the urge to snack in the evening but that was more of a habit thing than an actual hunger thing. I also got my water in... lots and lots of water throughout the day. My goal is always 100 oz. and I was pretty on point with making that happen. The last piece of my week is my running on the C25K program. Last week I was pretty discouraged at how much endurance I'd lost by
being a lazy ass
not running for the last couple of months but now I'm just focused onward and upward. I've done the program before and I know that it's successful so I'll just
keep going
and it will continue to get easier each day. I'm a runner and I always want to be a runner... it's not easy but I know that it's worth it and that it will be an absolute key to my success in my weight loss journey.
It's not easy blogging and letting you know that I had a gain even though it was a successful week. It's not easy to be co-hosting a weekly weigh-in and not making as much progress as you thought you would. But this is my blog and it would be pointless if I wasn't completely open and honest with you guys. I hope that you're having success in your journey and if you're not, I want to hear about that too. I'm here to support you no matter what! If you blog, grab the button above and linkup with us and if you don't blog, feel free to chat about your journey in the comments section.
Our weekly challenge this week is focusing on the ol' derriere...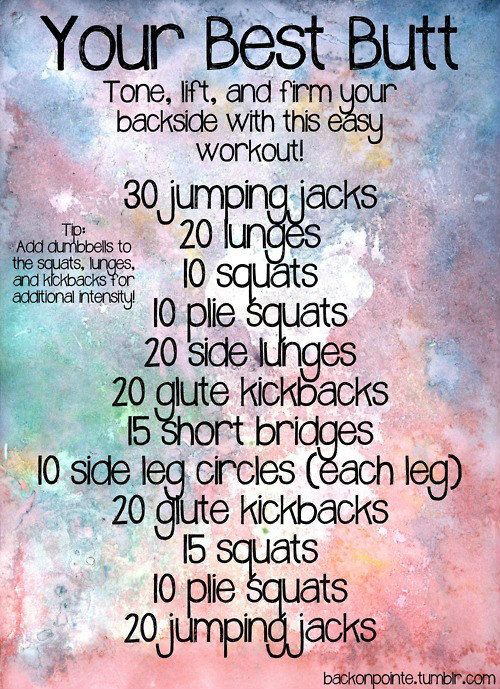 Sticking with the healthy theme, here's a recipe for you in case you're looking for a new meal to try out...
I made this recipe the other night and didn't bother posting it on the blog because it's very basic... it's simply chicken with rice and peppers and onions... but it's really good and it's one of my go-to meals so after someone asked me about it on
Instagram
, I figured I'd share my way of making it. As you'll see below, I made a really big batch so I had dinner made for me throughout the week. Love that! Everything is just basically eye-balled for measurements and you can adjust the ingredients as you wish. Also? The ingredients were on sale this week at my grocery store and I literally made this heaping batch of a meal to last me all week for under $10... can't beat that!
What You'll Need:
2 lbs. boneless skinless chicken breast
3 green bell peppers
1 red bell pepper
2 sweet onions
3 cups cooked brown rice (I used 3 boil-in-a-bag's)
Garlic Powder to taste
Salt & Pepper to taste
Directions:
Chop up chicken into small/bite-size pieces, cook on stove-top in 1 tbsp. olive oil, season with garlic pepper and salt & pepper to taste while cooking. Slice vegetables and saute in 1 tbsp. olive oil and 1 tbsp. butter on medium heat until soft. Side note: At the end of the cooking process, I turn up the heat a bit to give them a bit of char because I like the flavor and texture. Lastly, cook brown rice according to package directions. Once done, mix all ingredients together to get this...
Easy-peasy-lemon-squeezie and really delicious!
Each 2.5 cup serving contains 283 calories, 5 grams of fat, and 38 grams of protein