Oh hey
, I'm here, just takin' a little ride on the struggle bus,
don't mind me
. I'm having a
moment
, a
day
, hell it may even last
all week
, where I'm feeling stressed, overwhelmed, and ready to break. Those moments are fun, no?
Surely (
don't call me Shirley
) you wanted to come here today and read about how work has me pushed to the limit. It's fine, it's job security
after all
, but it's been a bit overwhelming the last couple of weeks. In a good way, really, it's just busy and crazy and even though I'm ok with that? It makes my mind
busy and crazy
. I need to learn how to separate the two.
There are other things too,
little things really
, but they're all adding up and driving me a bit mad. Maybe tomorrow I'll have a bit more sunshine around these parts. Maybe tomorrow I'll stop stressing and turn that into a plan of action. Maybe tomorrow I'll be all peppy again.
Because today
? I'm just not feeling it.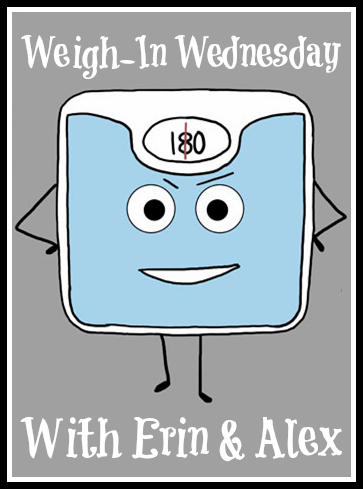 Speaking of tomorrow, don't forget to link-up for
Weigh-In Wednesday
with me and
Alex
. Losing weight, working out, getting healthy?
At least one of us is
We want to support you and share in your journey! Blog about it and come back to link-up tomorrow morning!