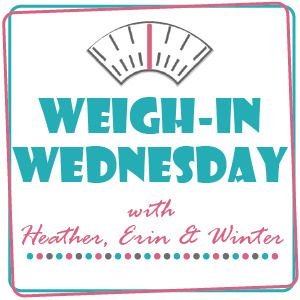 Last week
I shared with you all of the great things that happened for me as a result of doing the Whole30... I was feeling great, literally better than I had in years! Feeling crappy had become my new normal and I had forgotten that it was possible to feel good all the time. What a welcome feeling!
So what next, what happens after the Whole30?! Post Whole30 you're supposed to do a reintroduction phase... slowly incorporate the food groups that you'd cut out to see what it is that your body can and can't handle. But let's be real here:
I didn't do that
. After 30 days of cutting everything out of my diet that I thought I loved, I was just so sick of the restrictions. My body didn't miss the junk food but my brain did. I caved hard and fast at the end of my Whole30. It started with a piece of pizza and then continued with a coffee (and cream and sugar) and then cheesecake after that. It turned into 4 days of just eating junk. And it sucked. First of all, the foods that I thought I missed so much? They weren't enjoyable to me at all. They were ok, but never more than ok... the Girl Scout cookies I'd kept in my freezer just waiting for my Whole30 to be done? I ate some and didn't even find them enjoyable. The pizza? Ehh. It was definitely a case of my brain winning out, me eating those foods out of habit instead of want. And it caught up with me really quickly. All that pain that went away? It came right back. A massive headache that I hadn't had in over a month? Boom, I got one. My Plantar Fasciitis pain that had all but vanished? Stronger than ever. Sluggish, tired feeling? You bet.
It sucked, it really did... I'm not proud of the fact that I chose that route after my Whole30 but I will say that it really drove home the lesson to me. The lesson that I CAN feel good and the power is all in my hands. The lesson that this shouldn't just be a 30-day restriction for me, but rather a way of life to ensure that I feel good and healthy. Feeling so bad after eating those foods made me run right back to the grocery store to stock up on the good stuff. It just became the way I want to live my life because I want to feel good, simple as that.
So, where am I today? I've stayed Paleo for the most part, with just a few small exceptions to the Whole30. It's taken a little bit of time to undo the damage I did in regards to my pain but I know that I'm back on the right track.
Pounds lost this week: -1.6 lbs.
Pounds lost in 2015: -20.6 lbs.
Pounds lost overall: -28.8 lbs.
I'm on vacation next week and I plan to find a compromise... I know I won't stay Whole30 or even Paleo, but I know that I'll make smart decisions based on the fact of knowing how I'll feel if I don't. And once I'm back from Disney, I plan to start another Whole30 right away, that I may extend into a Whole60. I don't think Whole30 is a permanent way to live, but I also know that right now I'm not strong enough to be without those limitations.